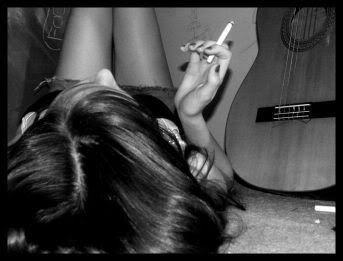 I know I know. I said to myself that I'm stopping. But seriously, I can't. I can't stop but I can decrease it. Sorry, you :( Something you just can't put away you know. There's a reason this happens to me. I did this because
its the only way I don't have to feel the pain humans gave me just by hurting myself and it feels better that way
. And for you to know, the only
cure to my addiction
is
you.
Yeahh
. Because whenever I'm with you, I get more addicted to you. Like freakin. I've ran out of ideas how to get you back.

I wrote you a song, I always try to stay in contact with you, I always try to get your attention, I write you a poem, I liked everything you like, I do the things you like me to be, I memorized the lyrics of you're favourite songs.

And I guess, I don't have a chance. But, I will always be here for you, just so that I could show you my little effort for you. I listen to you when you've things that bothers you. I tried to cheer you up when you're down. I sang along when you started singing. And I think that's quite enough. I don't want you to go like this after reading this, like "
ohh and she thinks I want her back and she's trying to put us back together
", well, I'm not. I just want you to see,
that this has been the worst break up so far because I've been single for 6months and you know why? Because it's hard to replace someone like you.
T.T